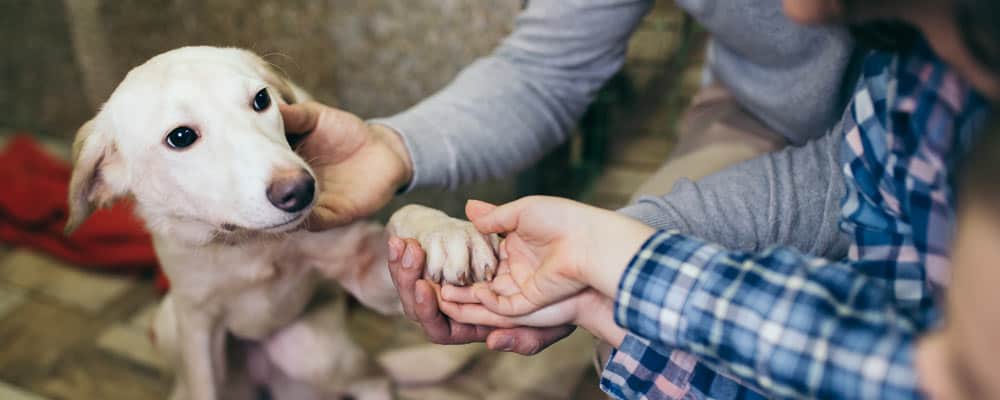 Adoption Questions
Contact the Burlington County Animal Shelter directly at 609-265-5073 for any questions regarding adoption. The shelter address is 35 Academy Drive, Westampton, NJ 08060.
Adoption Process
How to Start the Application Process
Potential adopters are encouraged to visit the shelter to see if there is an animal you're interested in adopting. You also can look at available dogs and cats online before you go to the shelter. Then you will fill out an application to become an approved adopter. After you have become an approved adopter you may then take out the animal you and interested in to interact with it or any other animal still available.
Things to Know About the Application Process
If you are a renter, the shelter will need to have verification from your landlord that you are allowed to have a pet. If you able to bring a copy of your lease containing the pet policy that helps speed the process. If you're not able to do so, please pur your landlord's phone number on your application so the shelter can contact him/her to verify the pet policy. The shelter allows 24 hours to attempt to reach the landlord before accepting new applications on the animal for which you applied.
If you have another dog at home, it's a good idea to bring your dog with you if you are applying for a dog as the shelter does require a dog meet. If a dog meet is the only thing pending, the shelter will allows 24 hours for you to bring in your dog for a dog meet before accepting new applications on the animal for which you applied.
After Your Application Is Approved
Once your application has been approved and you have interacted with the animal and the animal is spayed or neutered, you are able to take the animal home the same day. If you don't wish to take the animal home that day, you have 24 hours to arrange a pick-up for the animal before the shelter starts accepting new applications on the animal.
If the animal you have chosen still needs to be spayed or neutered, you can complete the adoption paperwork to put a hold on the animal until it is spayed/neutered. After the animal is fixed, you have 24 hours after the clinic to pick up the animal.
If you're adopting a cat, it's a good idea to bring a sturdy, appropriately-sized carrier. For dogs, bring a leash and collar.
Shelter Pet Medical Info
All cats and dogs are given a basic medical exam by a veterinary technician. All animals are de-wormed and given distemper and rabies vaccines when they arrive at the shelter. They are also treated for parasites and other basic medical problems when necessary. Before they leave the shelter, all cats and dogs are spayed or neutered.
The shelter recommends that all newly adopted pets receive a wellness checkup by a veterinarian of your choice.