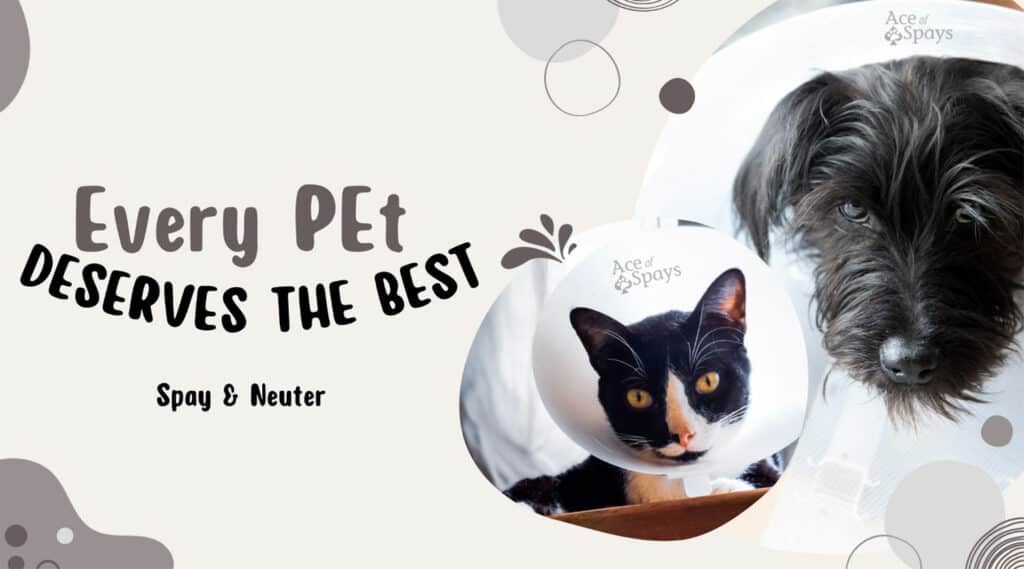 New Jersey Animal Population Control
The New Jersey Department of Health supports several animal population control programs to prevent animal overpopulation and to protect human health. These include programs that promote the spay/neutering of animals.
You may be eligible to have your pet spayed or neutered at a discounted price of $10 or $20. Visit the New Jersey Veterinary Public Health webpage to see if you qualify.
If you qualify, this is the lowest-cost option for spay/neuter surgery for your pet and we suggest you use this service as your first choice. Please contact People for Animals to schedule an appointment.
Oasis Animal Sanctuary
The Oasis Animal Sanctuary administers a sterilization assistance program. Individual residents receive the financial assistance needed to have their pet(s) sterilized. Animals that are eligible for the program are those owned by New Jersey residents or those in managed feral cat colonies. Eligible pet owners must be at least 18 years old and have a taxable income of $40,000 or less. Elderly residents who no longer file tax returns and simply prove they are on Social Security are automatically approved. For more information, visit the Oasis Animal Sanctuary website.
All Pets Mobile Clinics
You can get your pet cat, or community cat spay/neutered through All Pets Clinic.  Please email friends.say.snip.it@friendsofbcas.org or call 609-479-1966 to schedule an appointment. To get our quickest response, please email. Our spay/neuter volunteer schedulers are happy to help.
IMPORTANT: Owners of pet cats should bring an e-collar, also know as "the cone of shame" with their pet at drop off. Your pet MUST wear an e-collar for seven days after surgery. The cone prevents your pet from licking and biting the incision and helps prevent infection. E-collars can be purchased at most pet stores or online. Here are some options for small cats. Here are options for cats of all sizes.
SUPER IMPORTANT: If a pet owner does not follow post-surgery guidelines for using an e-collar, the owner is responsible for costs related to post-surgery complications, including exams, medicines, additional surgery, etc.
Recommendation: A wellness exam is recommended for pet cats before surgery involving anesthesia. You can request a wellness exam before surgery for an additional $35.
Surgery Fees for Cats:
Pet male: $75, which includes spay/neuter, rabies and distemper vaccine.
Pet female: $90, which includes spay/neuter, rabies and distemper vaccine, and pain meds.
Community/Feral: $55, which includes spay/neuter, rabies vaccine, and ear-tip. These cats MUST be brought in a trap. Post-operative, in-trap, recovery care is available at some clinics for $5.
Pet cats from 501(c)3 rescue groups can have surgery and rabies vaccine for $65. Rescue may supply distemper vaccine, micro-chip and/or flea meds. If not supplied by the rescue, regular add-on pricing applies.
Surgery Fees for Rabbits:
Add-on Services:
Feline Leukemia/FIV test $30
Rabies vaccine $20
Fecal test $35
Microchip $30
Ear cleaning $15
Lyme vaccine $25
Cat distemper/FVRCP vaccine $20
Covenia (antibiotic for community cats) $30
Deworming older than 3 months/Revolution $15 (deworming/fleas/heartworm/ear mites)
Wellness exams $35
Note: Dental cleaning/extractions and other minor surgeries offered. Inquire for pricing. Specialty and other services available such as rat, guinea pig, sugar glider, chinchilla, and pot bellied pig neuters. Dogs can still be treated for non-surgical appointments.
Clinic Registration
Please email friends.say.snip.it@friendsofbcas.org or call 609-479-1966 and provide the following information:
your name, phone number, address and email address
type of animal (pet cat, feral cat, etc.)
your pet's name, age and color
Recovery options are available for some clinics. If you are interested, please inquire when you register.
Instructions:
Cats and rabbits must be in a separate covered trap or hard carrier. Drop off time is 10:15 a.m. Pick up will be the same day and you will be contacted when your cat/rabbit is ready. Plan on at least 6-8 hours from drop off to pick up.
Pre-op Instructions:
Adult cats (5 months or older): No food after midnight the night prior to surgery. Water is okay.
Kittens: No food after 5 a.m. surgery morning. Water is okay.
Rabbits can have food brought with them. They are not fasted.
Payment Options:
Registration and Surgery Consent Form:
Please print and complete both the registration and the consent form. Bring the forms with you at drop off. If you cannot print and complete the forms in advance, forms will be available for to complete at drop off.
People for Animals Clinics
You can get your dog or pet cat spay/neutered through People for Animals. You can use any of three of People for Animals clinics.
Please visit People for Animals website or call 609-208-3252 to schedule an appointment.
The Friends of BCAS organization is offering pit bull spay/neuter for $50 through People for Animals in Robbinsville. This offer is only available to parents of pit bulls who live in Burlington County. You must schedule the appointment directly with People for Animals and make payment in full on the day of surgery. Send a copy of your paid receipt to: friends.say.snip.it@friendsofbcas.org and the Friends of BCAS will reimburse you:
Example: Spay/neuter surgery cost is $200 for a female pit bull less than 65 pounds. You will be reimbursement $150, so your cost is $50.
The reimbursement amount does not include extra services you may choose to purchase, such as vaccines, nail trimming, etc. You must pay 100 percent of the cost of all extra services.
Other Clinics
Click the link below for a printable version of some of the reduced-cost animal spay/neuter services that are available in the Burlington County, New Jersey area. Please be aware that services may change and this listing may fall out of date. Contact the organizations to inquire about each program's availability and cost.
Printable list (Google Doc)