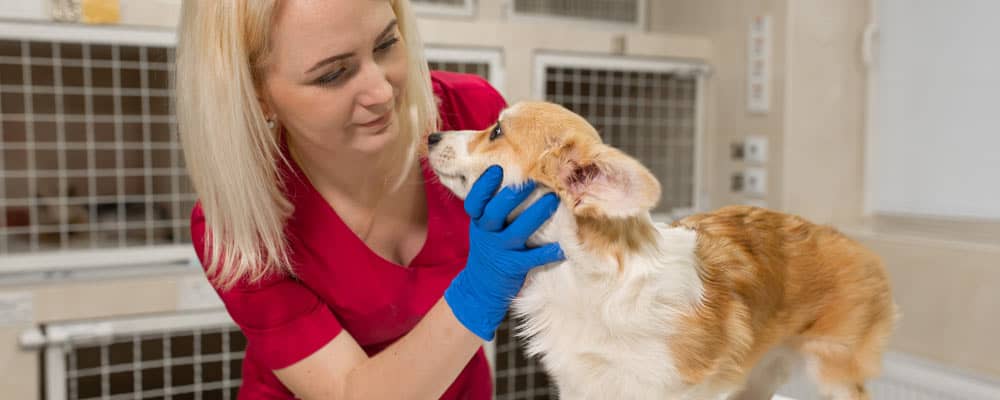 This program provides support to the shelter's spay and neuter surgery in several ways. There are four ways to help, surgery recovery, surgical instrument cleaning, surgical instrument sorting, and surgical pack making.
Surgery Recovery
You provide care for animals recovering from spay and neuter surgery.
Volunteers must have taken a cat and/or dog handling class. It is strongly recommended that volunteers complete both dog and cat handling classes. Our workspace is on the floor for the safety of the animals. Therefore, volunteers must be able to sit or kneel on the floor with relative ease as well as get up to return animals to their cage or kennel. With large dogs, this will also require lifting the dog on a stretcher with another volunteer.
Ways volunteers help the shelter vet staff on surgery days:
preparing cats and kittens before surgery (weighing, collaring, etc)
monitoring recovery (breathing, heart rate, temperature)
grooming (clipping nails, cleaning ears, shaving matted fur, etc.)
moving animals back to their kennels (lift and carry with another volunteer)
Shifts are typically three to four hours long, with the option to work multiple shifts. For the safety of the animals, our primary workspace is on the floor.
Surgical Instrument Cleaning
You assist the vet techs by cleaning surgical instruments as well as various other surgical items the day after surgery.
Volunteers must be detail oriented. Must be able to follow a specific cleaning process in the correct order.
Must be comfortable mixing and using medical and household grade cleaning products.
Surgical Instrument Sorting
You assist by putting away all of the clean and dry instruments. This can be done in the afternoon the day after surgery or the following day prior to surgical packs being made. Volunteers must be extremely detail oriented.
Surgical Pack Making
You assist the techs by assembling the surgical instrument packs that the vet uses to spay and neuter animals on a surgery day.
Volunteers must be able to identify various surgical instruments. Therefore, volunteers must have already cleaned instruments four times and also must have successfully sorted cleaned instruments into the correct bins four times before beginning training for this.
All surgical support volunteers must go through training. Please contact Kristina at Zoeeebug@gmail.com to set that up.